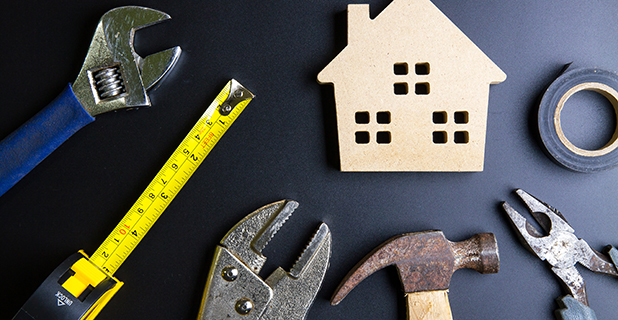 Belmont Brokerage & Management, Inc. is a member of the Pacific West Association of Realtors, the Apartment Association of California Southern Cities, the Institute of Real Estate Management, Inc., and the California Society of Certified Public Accountants. We are also an approved contractor with Resolution Trust Corporation, and have managed for the FDIC, the Small Business Administration, probates, and court appointed Receivers.
With a staff of over one dozen, Belmont Brokerage & Management, Inc. manages over 1,600 apartment units as well as commercial space in the Long Beach area. One critical factor of property management is the caliber and professionalism of our employees. We have well trained, well paid and highly motivated and energetic employees. They understand that service to clients and meeting of their needs is the most important factor in a small service company.
We believe good property management dictates that the management company be located near the properties it manages. Belmont Brokerage & Management, Inc. only manages properties in Long Beach. This parochial view allows us to concentrate our talents and expertise in our selected area.
An important factor often overlooked in selection of a professional property management company is that company's commitment to reducing potential owner liability. This includes insurance policy reviews, fair housing training, injury and illness protection program, and annual security/loss prevention program for our apartments. We have ongoing programs for managing these risks.
Our Insurance carriers are as follows:
COMPREHENSIVE GENERAL LIABILITY Scottsdale Insurance Company
BUSINESS PERSONAL PROPERTY Hartford Insurance
CONTRACTOR COMPLETED OPERATIONS Scottsdale Insurance Company
DISHONESTY BOND Western Surety Company
PROFESSIONAL LIABILITY (E & O) Sedwick James Group Service
WORKERS COMPENSATION INSURANCE California Compensation Insurance
In order to maximize our owner's income, we have developed a comprehensive marketing strategy for rental of our vacant units. Through this plan, we have been able to consistently keep our vacancy factors under that experienced by others in the Long Beach area. Our city-wide vacancy factor currently runs 1.8% to 3%. We have reduced or eliminated entirely the advertising cost for our owners, and have increased each property's operating cash flow.
With respect to your property, our service includes the following:
COLLECTING ALL RENTS ON A TIMELY BASIS
PAYING ALL BILLS
PROVIDING MONTHLY FINANCIAL STATEMENTS ON A TIMELY AND CONSISTENT BASIS.
SUPERVISING ANY REPAIR OR MAINTENANCE WORK ON THE PREMISES
SUPERVISING ANY MONTHLY SERVICE PROVIDERS
TURNOVER OF VACATED UNITS
RE-RENTING VACATED UNITS
RESIDENT MANAGER SELECTION AND SUPERVISION
While we do work with independent vendors, especially for large projects or for specialized requirements, we do have an in-house maintenance service and gardening division in order to cost effectively take care of the routine work in maintenance, cleaning, gardening, etc.
We would be happy to provide any prospective property owner with a referral list of owners for which we are currently managing.
In summary, I believe you will find that our professional approach to property services will be the critical factor in meeting a property owner's investment goals. Our close proximity to the buildings, as well as our commitment to the local neighborhood allows us to provide a higher degree of service than may be found with other companies.